By Mark Piatt
Updated on September 16, 2023
When you make a purchase through our links, we may earn commissions from Amazon and other retailers. You can learn more about our affiliate and privacy policy here.
When I started researching the magical properties of essential oils, it was tough to find a website that would list the magical properties and then the essential oils that would fall under those properties. 
So, in this article, I will be listing some of the more popular magical properties of essential oils and include a list of what essential oils can be used to achieve that specific property.   
A List Of 15 Magical Properties Of Essential Oils
Abundance
Attunement
Awakening
Cleansing
Comfort
Cooperation
Creativity
Divination
Dreams
Fearlessness
Happiness
Inner Vision
Intuition (psychic)
Protection
Spiritualism
I know this can be a controversial subject.  You either believe in magic, prayer, etc., or you do not.  The same with essential oils.  Some people believe that essential oils have magical and healing properties and others do not. If you believe essential oils have magical properties, then this article is for you.
Essential oils have many properties that can affect and balance the energies in the human body. 
Many believe that when essential oils are used in combination with intention or incarnation, essential oils can have a vibrational effect that can support the higher frequencies of magic.  Essential oils can stimulate both the mind and your emotions.  By doing this, you open yourself up to a positive state of thinking and awaken the unconscious. 
The magical properties of essential oils and the plants they are derived from have long been incorporated into various practices throughout the ages.
Herbs and their essential oils have been used in various religious ceremonies rituals and magic. 
By the way, if you are interested in a good set of herbs used in magic, check out the following set.
Getting Started
What we refer to as an essential oil was first coined in 1937 by Rene Maurice Gattefosse.  Although ancient civilizations used essential oils, their essential oils were not the potent essential oils that we have today.
Before we start, please keep in mind that just because essential oils are natural, does not mean they are safe.  Please do your research first before using essential oils. 
Many essential oils are not safe to use on or around your youngsters and around pets, especially cats.
Some say you can ingest essential oils while others say you cannot.  Here at Enchanted Aromatics, we do not advocate ingesting essential oils. 
We have done a great deal of research on the subject of ingesting essential oils.  For more information about the dangers of ingesting essential oils, check out our article "Ingesting essential oils myths and truths". 
If you do plan on ingesting essential oils, please do your research, and understand the risks.   
Also, this article only describes the essential oils that can be used for that specific property.  The article does not discuss how to use the magical properties of essential oils to achieve the desired result. 
This article will list essential oils for spells, but will not tell you how to create or use that spells.
How you use your essential oils is only limited by your imagination and creativity.
When selecting an essential oil, you must use essential oils that have not been adulterated by unscrupulous distributors or sellers.  If a company is selling a kit of 6 essential oils for $9.99, be wary.  Essential oils require an enormous amount of plant material to create.  As a result, pure essential oils can be quite expensive.
If the essential oil is not pure, it may not have the specific property or desired results you are looking for.  At worse, you may have an undesired or even a dangerous side effect depending on how you use your essential oils.
By using pure essential oils, you will have access to the high vibration of each essential oil.  These vibrations may help to support and affect your emotional, physical, and spiritual levels.
Also, keep in mind that the essential oils we list for each property may not be the only essential oils that can be used.  These are just our top picks.  These essential oils were based upon research from various sources including books, the internet, and experience.
DISCLAIMER:
The information provided in this article is for educational purposes only.  Occult properties of herbs are provided for historical interest only.  For possible treatments of physical or mental diseases, please seek a trained and licensed health professional.  Enchanted Aromatics is not responsible for any adverse side effects resulting from the use of any suggestions, products, preparations, or procedures mentioned or from following historical uses of essential oils.
With all that out of the way, let us get started. 
List of Magical Properties of Essential Oils
Abundance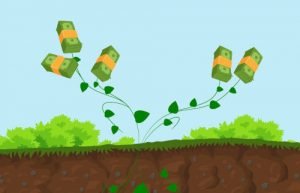 If you have an emotional block concerning the lack of money and wealth, these essential oils can be used to manifest wealth and prosperity.
Attunement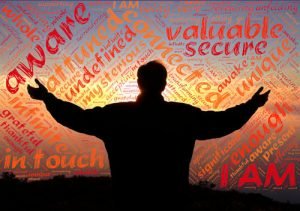 Attunement is a way of "tuning in" to your mind, body, and spirit using nothing more than essential oils and your senses.  This is a great way of achieving a proper state of meditation. 
Awakening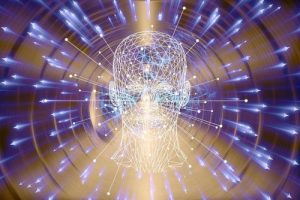 These essential oils can help awaken and enhance your inner self-awareness so that you can reach your highest potential possible.  These essential oils can be used to enhance meditation and visualization and to help manifest your goals. 
Cleansing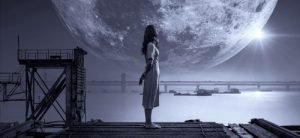 These essential oils can be used to help banish your body from negative vibrations and feelings.  Some people may wish to use these oils to cleanse and protect items or to even cleanse a home. 
Comfort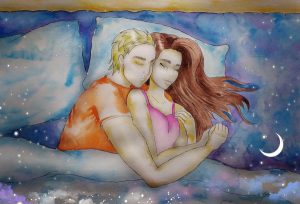 For centuries, people have looked for various ways of bringing comfort to their lives.  Aromas have always brought comfort to people.  Perhaps it is the smell of an old book, the smell of leather, the aroma of Christmas cookies, the smell of flowers, or the wonderful fragrance of pine trees in the forest.  Here are a few aromas that have been used for centuries in magic, rituals, or around the home to bring a little comfort.
Cooperation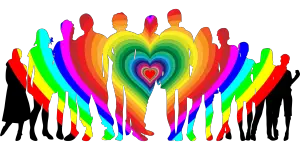 Looking to get yourself, someone else, or something else to cooperate?   
Creativity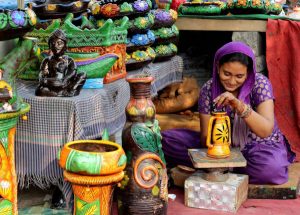 Sometimes our creative juices just seem to dry up.  Need a little something to help inspire a little creative activity? 
Divination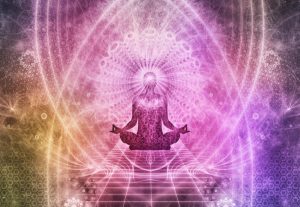 Use these essential oils during your meditations and rituals when you are seeking information or hidden truths.  Use these essential oils to assist you in getting into the proper receptive state.  They will help you set the mood and create a relaxing environment so you can open yourself up mentally and emotionally. 
Dreams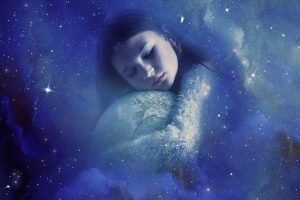 Dreams can be stimulated by external sources or anything that impacts our emotional state, including smell.  Use essential oils to promote positive dreams or to try and influence your dreams through lucid dreaming.  Research has linked the following essential oils to better sleep and better dream recall.  These essential oils may also be able to help you create vivid and powerful dreams.
For a more detailed discussion about the dream properties of essential oils, check out our article "Magical Dream Properties Of 17 Essential Oils".
Fearlessness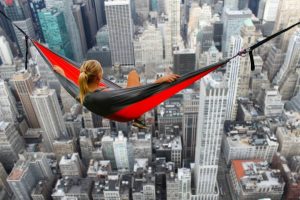 Do you find yourself in a situation where you may feel a little scared or uneasy?  Conquer your fears and you can accomplish anything. 
For some people, these essential oils have been used to inspire confidence and courage.  Fear is normal but if you find yourself having an abnormal amount of fear, some of these essential oils may be able to lower your level of fear.  Just smelling one or more of these essential oils may provide you with a sense of calmness, safety, and peace.
Happiness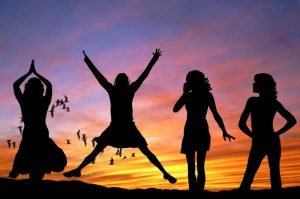 During troubling times, certain essential oils can be used as a powerful supportive tool to help cultivate happiness.  Essential oils can stimulate the limbic system which helps to regulate our emotional experiences.  Some essential oils can cause the brain to release serotonin, which can help reduce anxiety and increase happiness.  Use daily to exercise your "happiness" muscles.
Inner Vision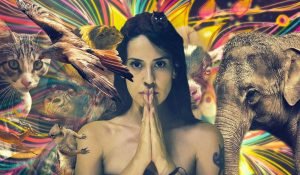 Use these essential oils to help you reach the deeper levels of yourselves and help create a peaceful experience within yourself.  Help break down the walls that keep you from enjoying the gift of imagination.  Used during prayer, meditation, or rituals, use these essential oils to uplift your inner spirit and to help attract higher vibrational energies.  Control your inner vision and only visualize what you intend and watch your life change by your will.
Intuition (psychic)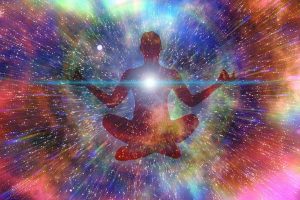 Sometimes you have a hunch about something that turns out to be true.  How would you like to be able to fine-tune that ability?  These types of hunches have to do with your third eye.  The more you can open your third eye, the more your intuition will grow.  Opening your third eye is a process that requires hard work.  Essential oils used for inner vision and intuition can usually overlap since these abilities are similar.  Use the following essential oils to help you open up your third eye and increase your intuition and psychic abilities. 
Protection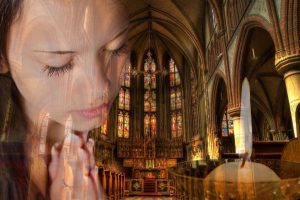 Grounding and protecting yourself allows you to claim your personal spiritual space and prevent negative energy from entering your space. 
For a more detailed discussion on the magickal protective properties of essential oils, check out our article "16 Essential Oils For Protection".
Spiritualism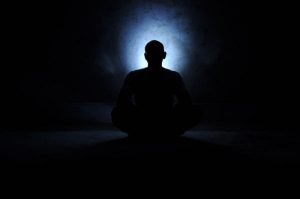 If you believe contact can be made with loved ones after they have passed to the other side, you may find some of these essential oils of interest.  Also, some believe that a spiritual protection practice should be performed daily.   Here are a few of the many essential oils that spiritualists use to assist with their tasks. 
Conclusion
Without turning into a book, these were a few examples of many essential oils that you can use in your daily lives or magical rituals.  Remember, you are only limited by your imagination.  But remember, some of these herbs have been used for thousands of years. 
I would love to hear how you use some of these herbs and others in your daily magical routines.